Every year we take The Good Niece to the pumpkin patch to get some pumpkins. This patch and roadside stand are common here in the sticks. This is our favorite stand both for summer produce and the goodies for the fall. It was a beautiful day too.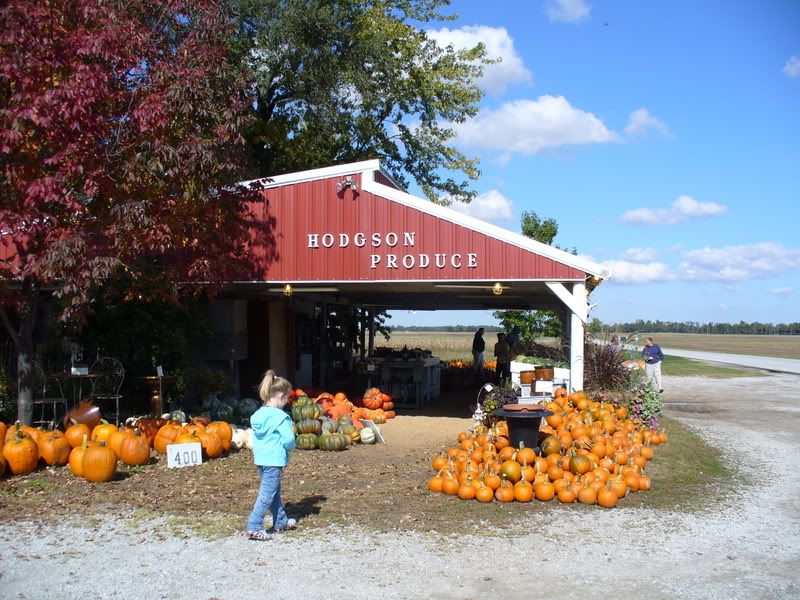 There is so much produce and decorations that I have a hard time not buying the entire place, much to the chagrin of The Good Husband. He doesn't have the decorating sense I have and cannot appreciate just how beautiful everything is.
Indian Corn, Small Pumpkins
Mini pumpkins - white and orange, Tri-colored mini pumpkins
Those bad boys were HUGE!! I don't think TGH could even lift them. TGN tried to pick one up, but it was bigger than she was.
All in all, we got 2 normal sized pumpkins for carving and two little ones for TGN to paint - one white and one orange. I also took home some mini white and orange pumpkins, some gourds, Indian Corn and a few tri-color pumpkins.
Afterwards we like to drive around and show TGN the country since she lives in the city. We got to see horses and pigs and goats and a few fields being plowed. We then went up by the river to show her the grain elevators and the barges getting filled. She loved it.
After all that pumpkin getting and driving around we got hungry. And if you are in the sticks, where to you eat?
Why, the Dairy Queen, a genuine Brazier. I DID have the chicken strip basket and it was awesome. Thank you DQ! You are a proud part of the "pro-American" areas of our nation! And your Crunch Cones are the best!!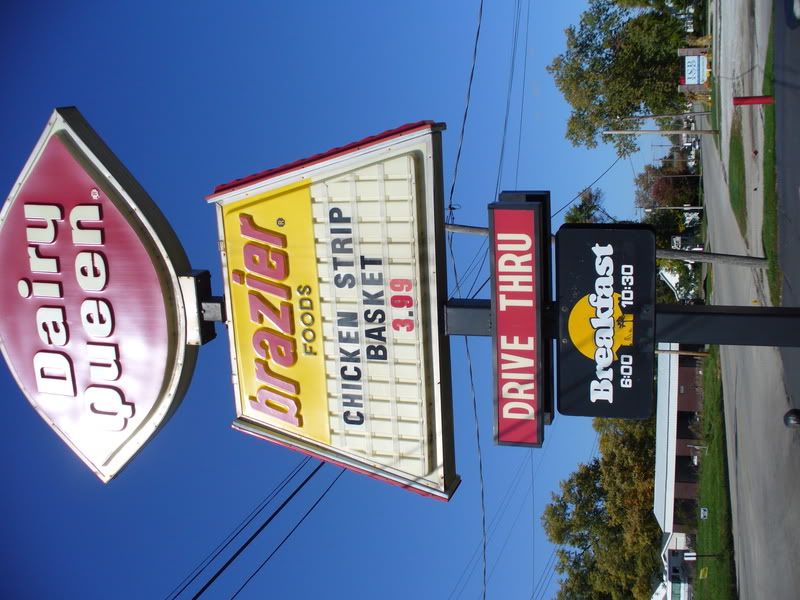 Our day in the country coming to an end, full of chicken strips and ice cream, we headed home to carve our pumpkins. TGN drew the face of the one on the left. She did a good job. Last year she was afraid to touch the guts of the pumpkin but this year she loved it. TGH let her remove all the guts she wanted before he did the carving.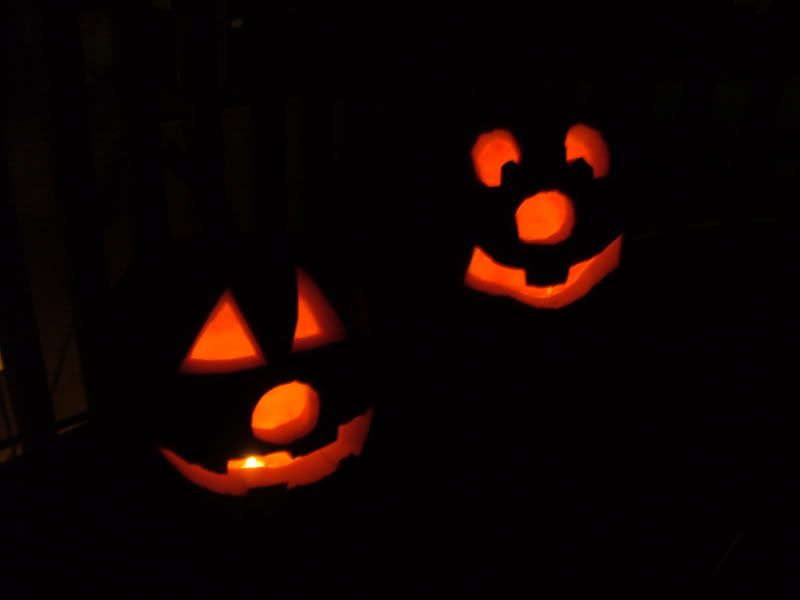 Hopefully these guys will last until Halloween. I hate when they get all moldy on the inside and you have to replace the candle and some of the mold touches you. ICK!