A good thing about living in the middle of farm fields is that we have some great produce.
I got some sweet corn, summer squash, cherry tomatoes, green beans, salad greens, cucumbers, broccoli, a purple pepper and zucchini.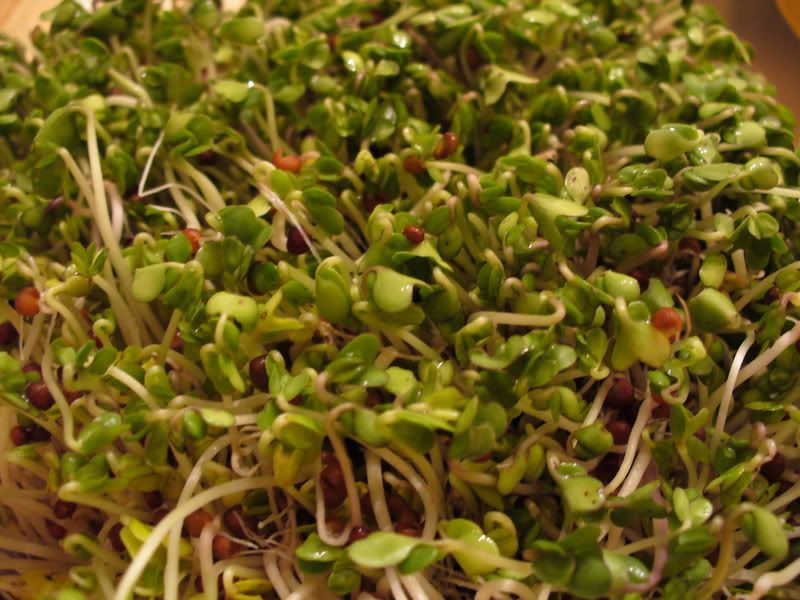 I bought some broccoli sprouts too. I had never had them before and I really like the flavor of them.
Now I have to figure out what to do with all these veggies.