I thought I would start a new feature and highlight a certain ingredient each week, using it in two different ways. This week tomatoes are the highlight.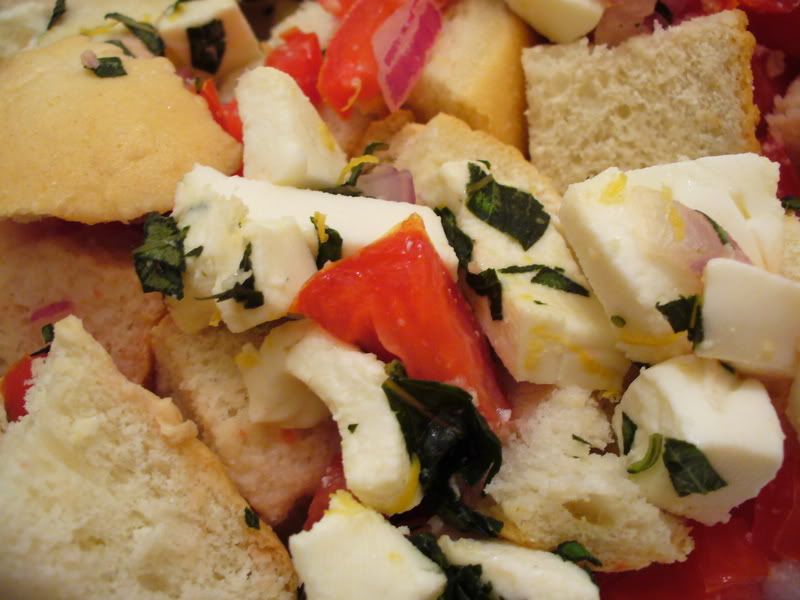 This is a nice salad for summer since there is no cooking. You can also add sliced cucumbers as well, but I didn't. This recipe makes enough for me to take to lunch for 2 days.
Panzanella (Bread Salad)
Ingredients:
1 loaf of good white bread, I used a sourdough bread bowl, cubed
1 large tomato, diced
1/2 large red onion, diced
1 80z fresh mozzarella, cubed
1 handful Thai basil, chopped
Zest of one lemon
Directions:
~Toast the bread if you wish. Combine all the ingredients, through the lemon zest and toss to combine.
~Top with lemon zest. You can also top the salad with any olive and vinegar dressing.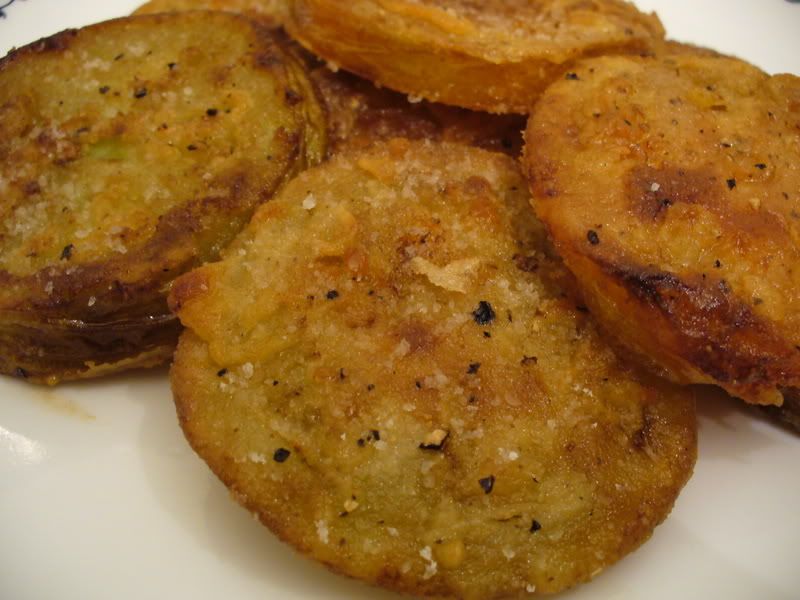 My mom used to make these when I was a kid, but she never really had a good track record of not giving me food poisoning, so I didn't like them then. I remember them being really really tart. But these were nice and mild and not tart at all. Overall, they were really good.
Fried Green Tomatoes
Ingredients:
2 medium green tomatoes
1/4 cup flour
Salt and Pepper
Directions:
~Slice the tomatoes into 4 or 5 slices each.
~Sprinkle with salt and let sit for 2 minutes.
~Combine flour and 1/2 teaspoon fresh ground pepper
~Coat the tomatoes in the flour and transfer with a cast iron skillet with 1 inch of canola oil, over medium high heat.
~Fry the tomatoes 2 to 3 minutes on each side until golden. Drain them on a paper plate and serve hot.
recipes by: The Good Wife

**UPDATE** Joelen of Joelen's Culinary Adventures suggested I submit these recipes to her August Adventures Tomato blogging event. Thanks for the suggestion Joelen!