The ingredient I choose this week is corn. I love corn. I think I could eat it everyday. But regular old corn can get boring. So the two dishes I made this week were Grilled Corn and Scalloped Corn.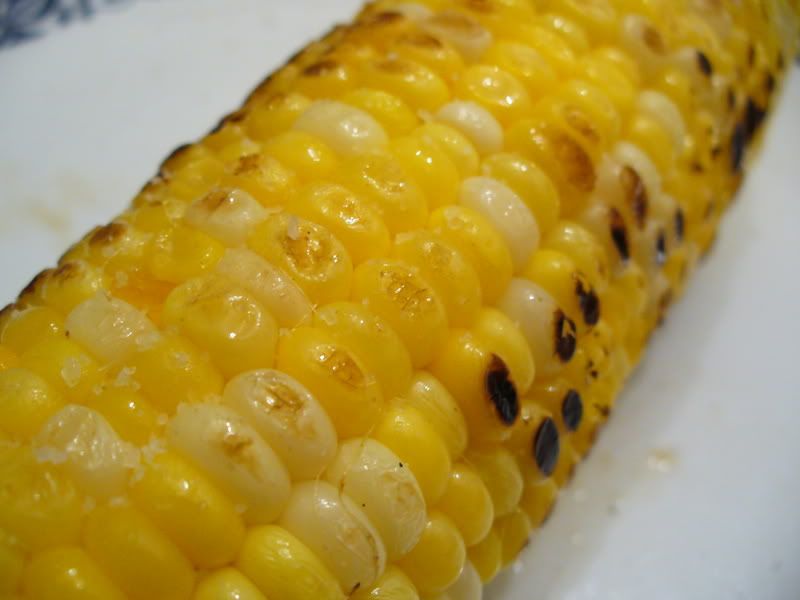 Grilled Corn
Grilled corn is really simple. Just take an ear of fresh corn on the cob and drizzle it with oil or butter, salt, pepper and then grill until charred. Leave the husk on the corn when you grill it. Just peel back the husk, remove the silk and then spread with oil or butter.
The great thing about grilled corn is that you can season it a ton of different ways. You can rub some crushed garlic and cumin on it, grill it and then top with lime juice and Parmesan cheese. Or you could use some rosemary, thyme, garlic and lemon juice.
recipe by: The Good Wife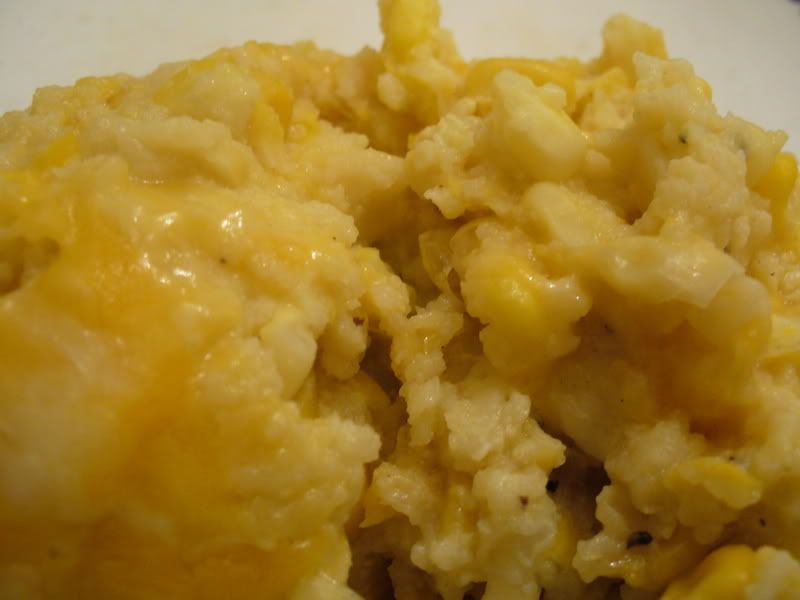 Scalloped Corn

Ingredients
:
1/2 cup chopped onion
2 tablespoons butter
1 package frozen whole kernel corn, thawed
1/4 teaspoon salt
2 eggs, slightly beaten
1 can cream-style corn
1 cup milk
3/4 cup coarsely crushed rich round crackers (about 20 crackers)
1/2 cup shredded cheddar cheese
Directions:

~In a medium saucepan cook onion in butter until tender. Add in thawed corn and salt. Remove from heat.
~In a large bowl stir together the eggs, cream-style corn, milk, and crushed crackers. Stir in the corn and onion mixture. Transfer to an greased 2-quart baking dish.
~Bake, uncovered, in a 325 degree F oven for 35 to 40 minutes or until center appears set. Top with cheese. Let stand for about 15 minutes before serving.
recipe modified from: better homes and gardens