One of the dishes that is so simple to make and yet so versatile is sandwiches. This idea came to me as I was making my Harvest Apple Salad below. I love the combination of savory and sweet with apples. For some reason I wasn't able to get a good picture that captured just how yummy this sandwich is. This will have to do.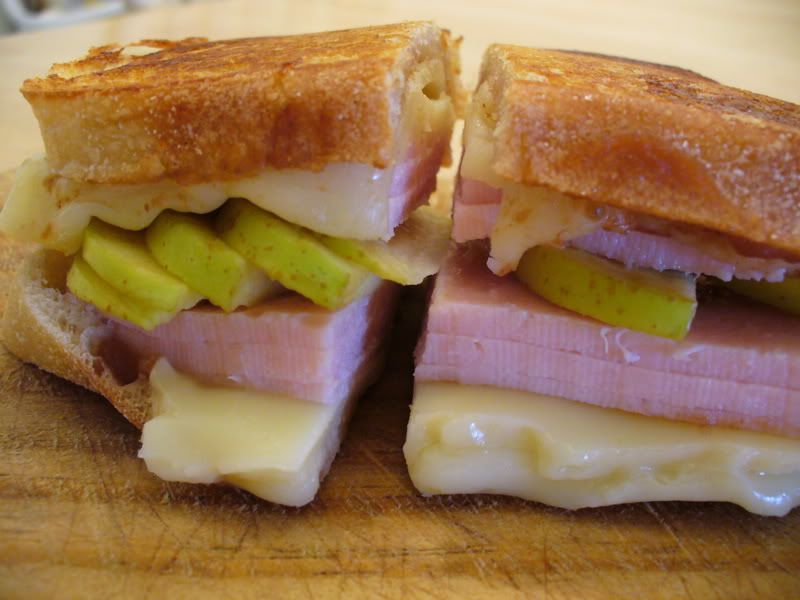 Ingredients:
Italian bread
Thick cut deli smoked turkey
Provolone cheese
Granny Smith apple, sliced
Apple butter
Directions:
~Spread the apple butter on the sliced bread and then layer with the cheese, turkey and apples.
~In a skillet over medium low heat, toast the sandwich until browned on both sides and the cheese is melted. You can also use a panini maker or sandwich press. Serve warm.
recipe by: The Good Wife