I was lucky enough to have two baby showers. The first one was thrown by my cousin and was a low-key affair with the typical (for my family) menu of chicken and tuna salad on dollar rolls, pasta salad, relish try, chips and dip and veggies and dip. Everything was delicious but I forgot to take pictures.
My second baby shower was hosted by The Good Husband's family and I was able to help out with the food. My not so cutesy theme was baby sized foods, aka finger foods.
The menu (with recipes included):
Boiled New Potatoes with Sour Cream, Smoked Salmon and Chives (modified from this
recipe
)
Spring Mix Salad with
Meyer Lemon Vinaigrette
in a
Parmesan Cup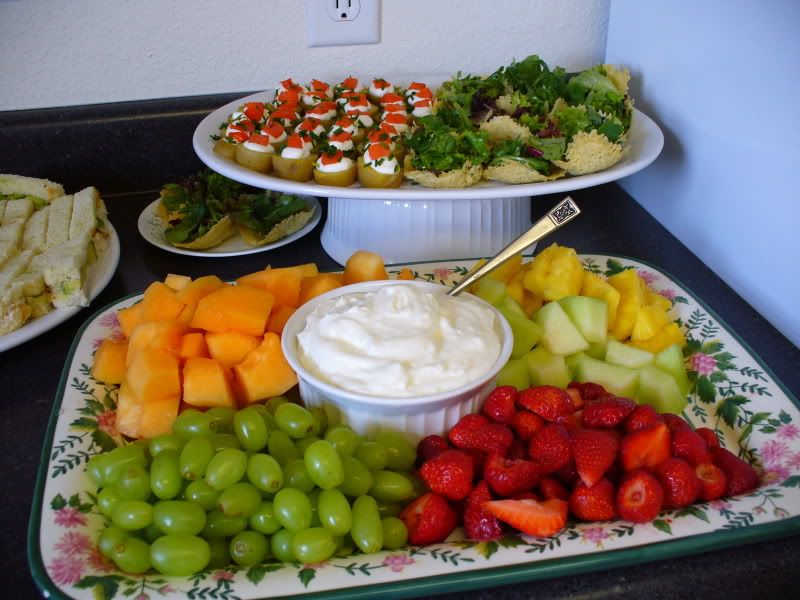 Assorted Fresh Fruit with
French Cream
Turkey, Apple and Butter on Wheat Bread Tea Sandwich
Crab, Avocado and Vanilla Mayo on White Bread Tea Sandwhich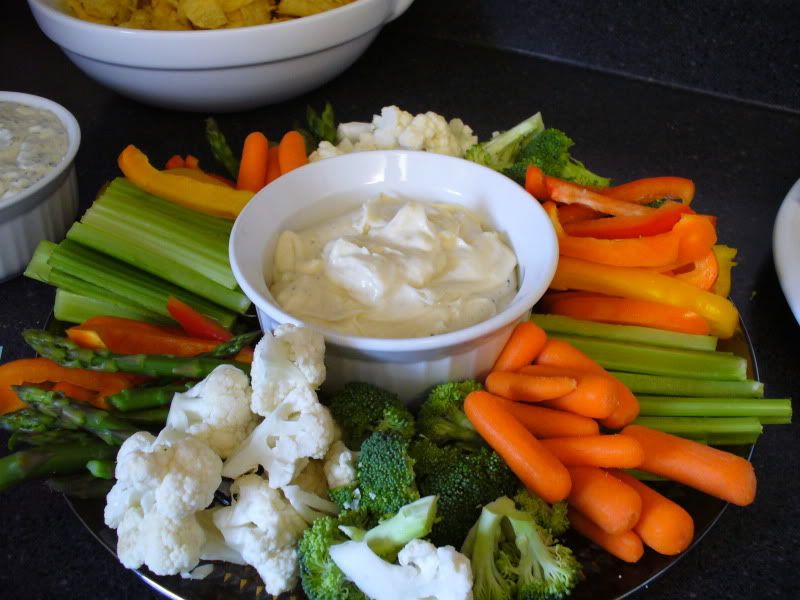 Crudité Platter with Roasted Garlic Aioli
BBQ Kettle Chips
Salted Kettle Chips with
Buttermilk Ranch Dressing
Everyone seemed to love the food and there was more than enough to go around, which makes me happy. I want everyone to be full and happy whenever there is a party. I had an amazing time and got some great gifts for The Good Baby.